Unique Blue Resort & Villas is situated near the cosmopolitan city of Heraklion, which is filled with contemporary spots and sightseeing destinations of archaeological intrigue. This location is absolutely ideal for those in search of a spot from which to explore this vibrant urban destination.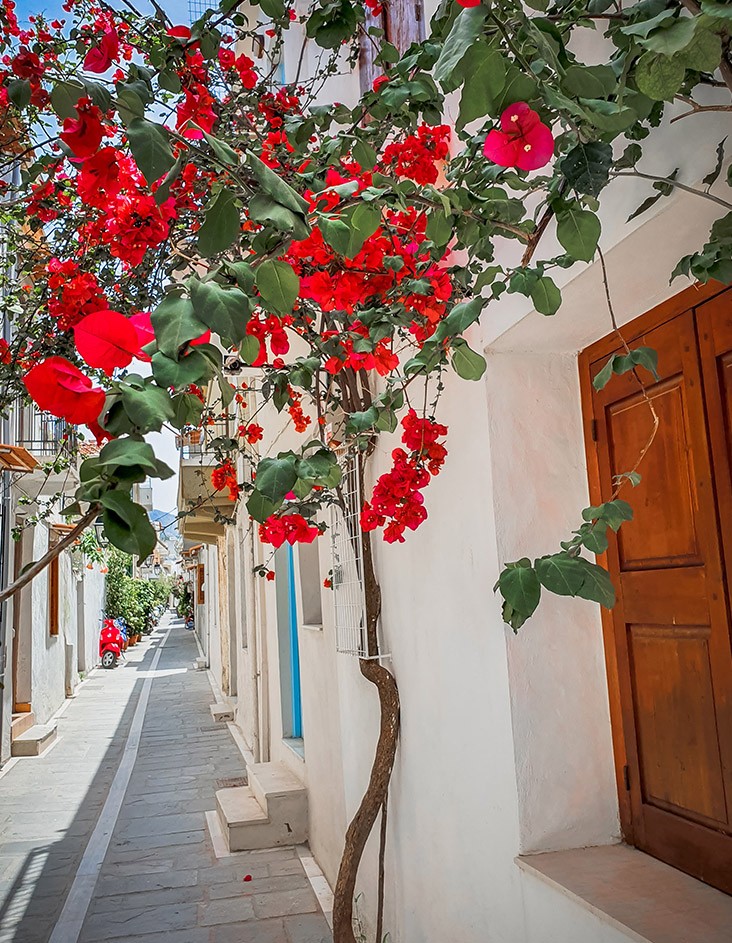 Crete is renowned around the world
for its diverse natural beauty and wonderful traditions, including our special brand of hospitality, Cretan "philoxenia"!
Its location sets it in the arms of the Cretan sea, be-tween the three continents of Europe, Africa and Asia, but this island certainly has a life of its own, which can be experienced in its many charming villages and gorgeous beaches, and amid the stylish surrounds of our hotel next to Heraklion.
Balmy weather, a delightful breeze, clear, starry skies, and completely breathtaking sunsets set this island apart as the ideal summer haven where guests can live the dream and have a wonderful experience.
In the centre of the island's Northern coast, Heraklion is a city which combines the historic with the contemporary, all interspersed by lovely beaches and peaceful waterfront locales. Molded by a long Venetian rule, a plethora of ancient and medieval landmarks dot this fascinating metropolis, where Unique Blue Resort & Villas enjoys its prime location as the ideal luxury hotel only 8 km from Heraklion city.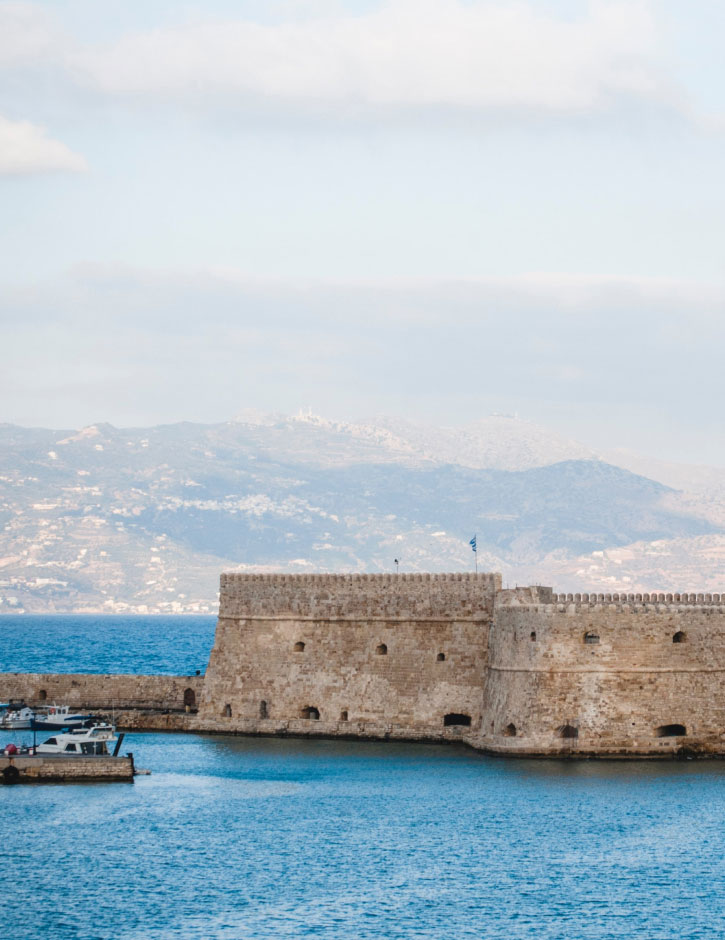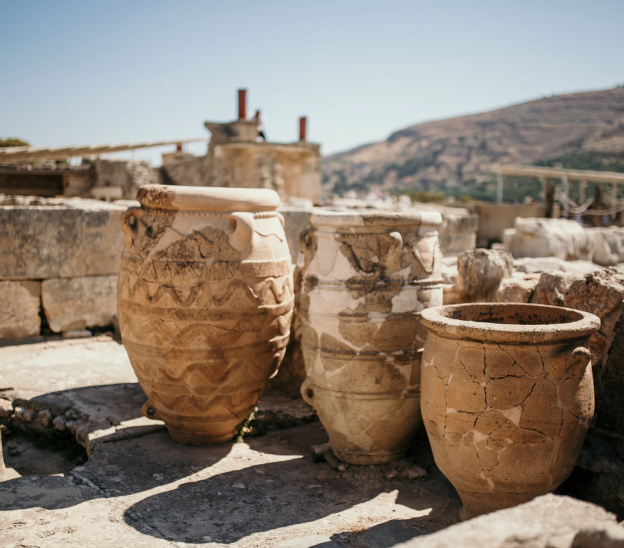 The Knossos Palace is known to be the "oldest city in Europe" and is a spectacular remnant of the Minoan civilisation, perfect for an excursion during a stay on the island. Walks through its ancient ruins are a true reminder of Crete's brilliant and fascinating past, kept alive through myths, legends and evocative land-marks.
Elafonisos is one of the most stunning beaches on Crete, with a landscape that makes it totally unique. Guests will love discovering this beach on a day trip to the island's southwestern shore; it's protected by Natura 2000 and embraced by truly beautiful crystalline waters, with one-of-a-kind pink sand, an interna-tionally rare occurrence that never fails to impress visitors.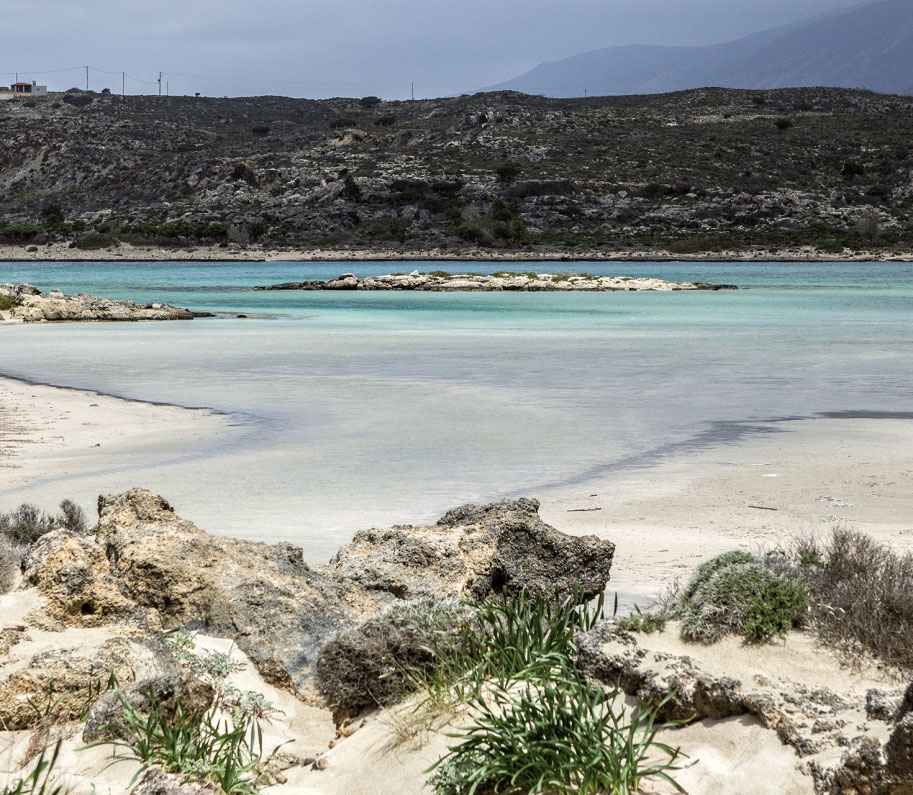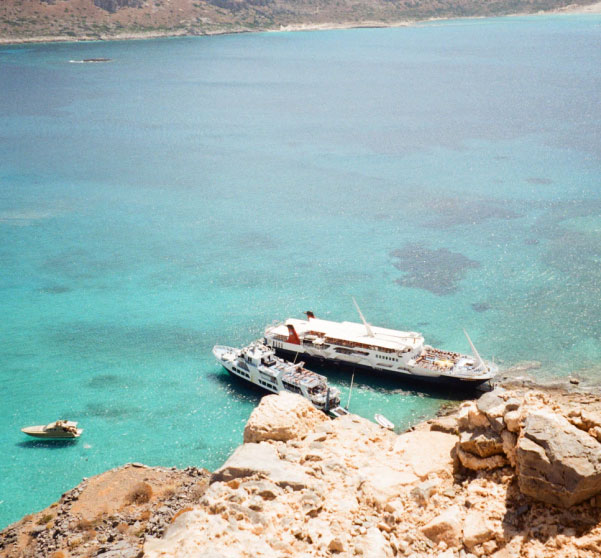 A Cretan beach or a tropical lagoon? Balos boasts sugar-white sands and turquoise waters, an international favourite popular even among royalty; it was visited by Princess Diana and Prince Charles, when their yachting tour brought them to our island. No place could be better to soak up the sun and enjoy a refreshing dip, at a distance of three hours from our hotel in Karteros, Crete.