At Sentido Unique Blue Resort, it is our calling to provide guests with everything and more for an unfor-gettable stay.
We know that great services can elevate every vacation, and our team is happy to offer a range of recommendations, all of which can be enjoyed from ambient venues which have been designed especially for relaxation. Our Resort also included options tailored specifically to the needs of business travellers in search of the perfect balance between a professional and leisure experience. To join us at Sentido Unique Blue Resort in Crete is to experience flawless services in uniquely designed facilities, every time!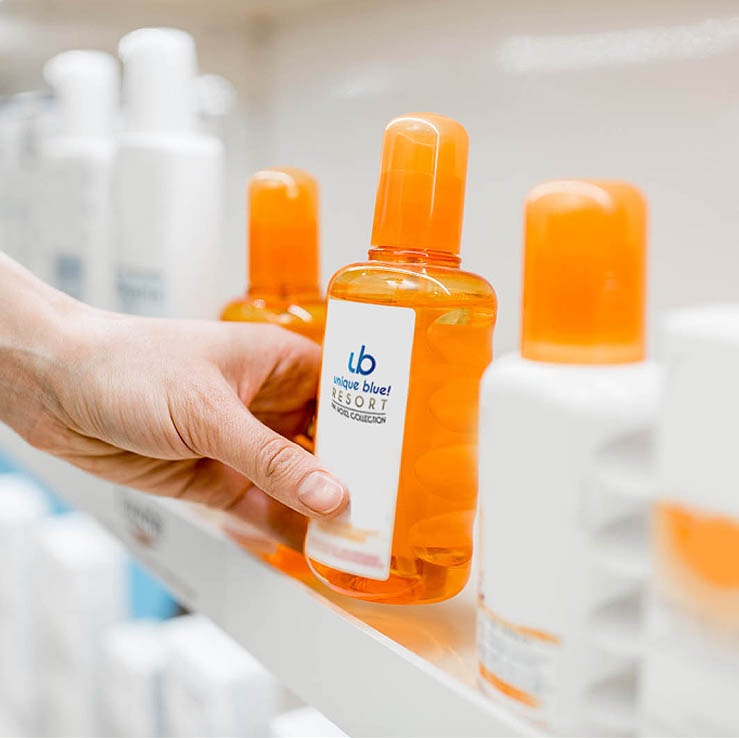 Shop | Small Market
Whilst on vacation in a new environment, it's always helpful to have everything you could possibly want at your fingertips; this is why we offer our Small Market for your daily needs. Everything from wellness products to packaged snacks and mementos from your visit can be found here, in the convenience of our Resort! Our on-duty assistant will be happy to help you in locating the items you're searching for and pro-vide additional information.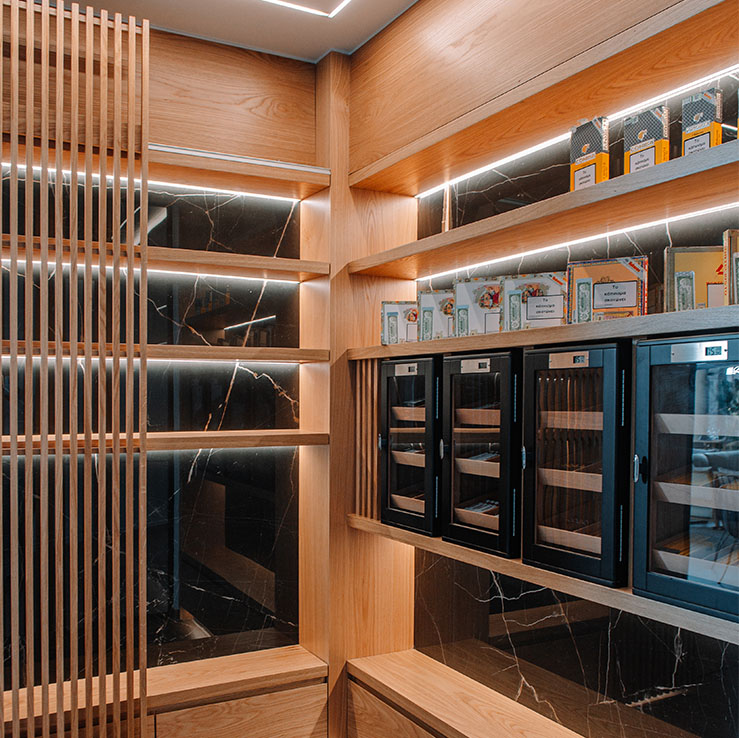 Cigar Bar
Explore our varied collection of cigars, sourced from Greece and all around the world, in an elegant at-mosphere. Tobacco connoisseurs will particularly enjoy our Cigar Bar as it provides the perfect space in which to relax in good company and savour a timeless tradition that has been known for generations as the definition of luxury. Our detailed selection of whiskey and wine will act as the ideal accompaniment to your experience.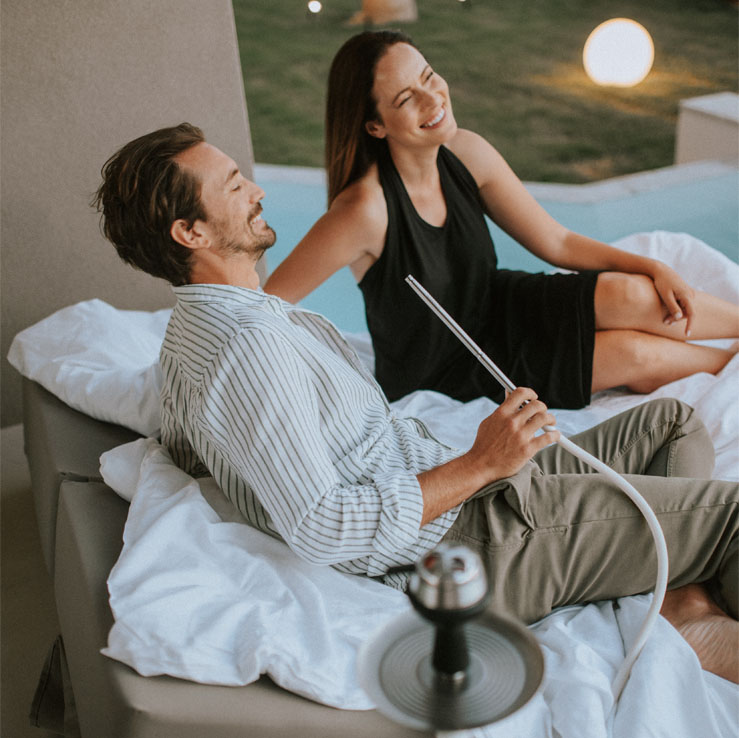 Shisha Chef
New experiences are the most unforgettable element of every vacation, which is why we strive to make our exotic Shisha services a part of your stay. Our Shisha Chef is knowledgeable on all the most tempting flavours and aromas of this craft and will be happy to provide you with a range of options suited to your personal tastes! Take in the aromas of glowing, aromatic coals as you enjoy this luxurious experience.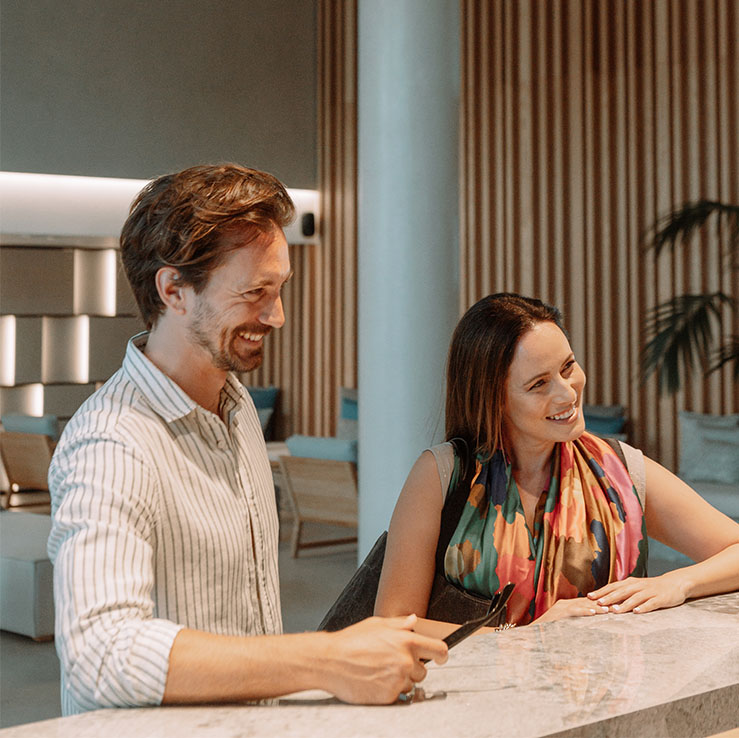 Guest Relation Service
Our team is here to create the ideal environment so that you can enjoy completely memorable vacation whilst taking advantage of all the possibilities which our unique location is known for. For any arrangements you would like to make, we are dedicated to providing the assistance that will ensure a smooth experience for you, whilst also offering helpful suggestions sure to enrich your time at our Resort. Additionally, our team is well versed in assisting our guests on the spot for anything they may require, big or small!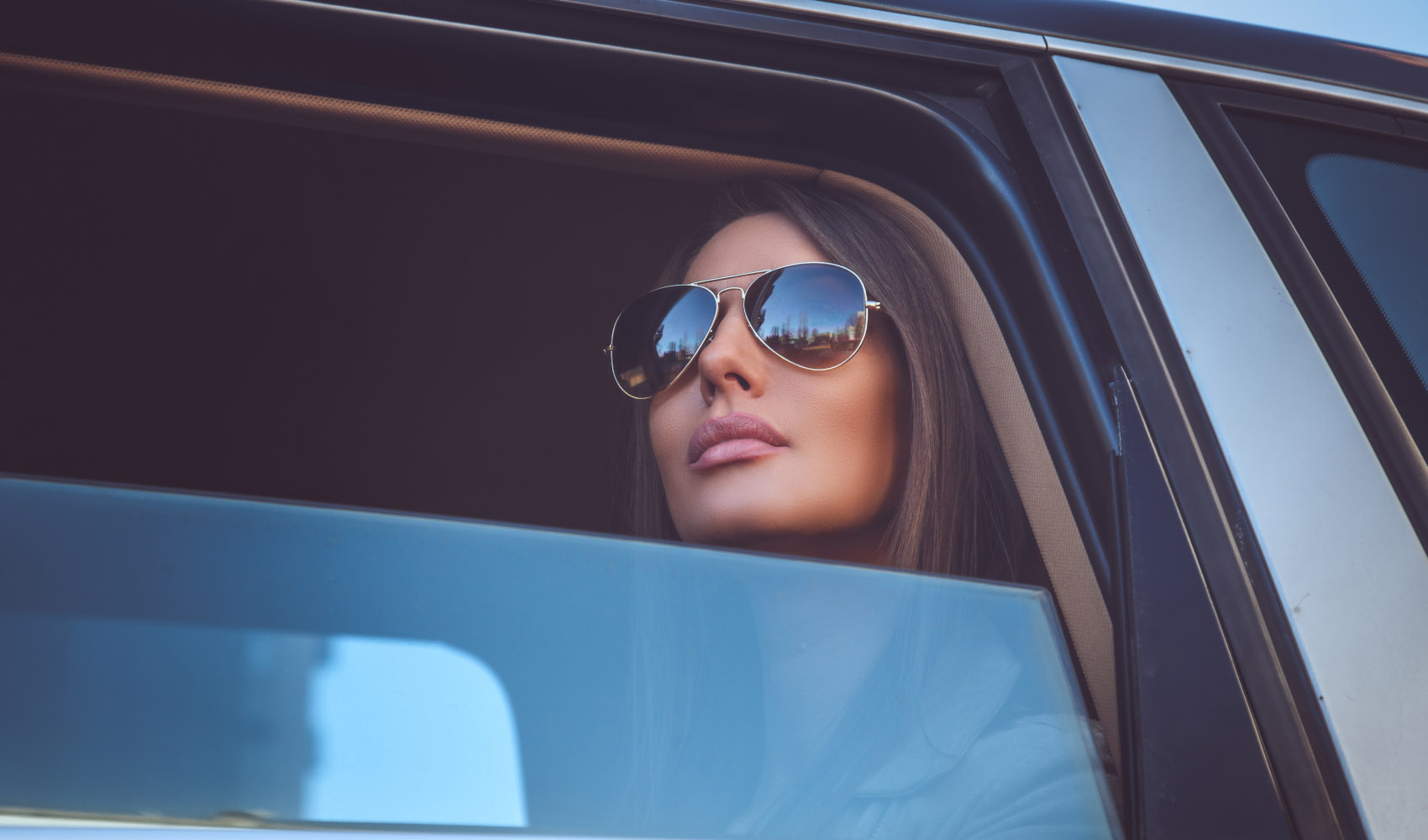 Private Transfer
We know that privacy, efficiency and style are important to you, and we are here to arrange transporta-tion that meets all these criteria, so that you can take full advantage of your time on Crete whilst ensuring the seclusion you desire.
Whether you're in search of VIP means of transportation or services which will introduce you to the most beautiful spots on our island, it is our calling to ensure that your needs are met in the way that's most convenient for you and your travel companions.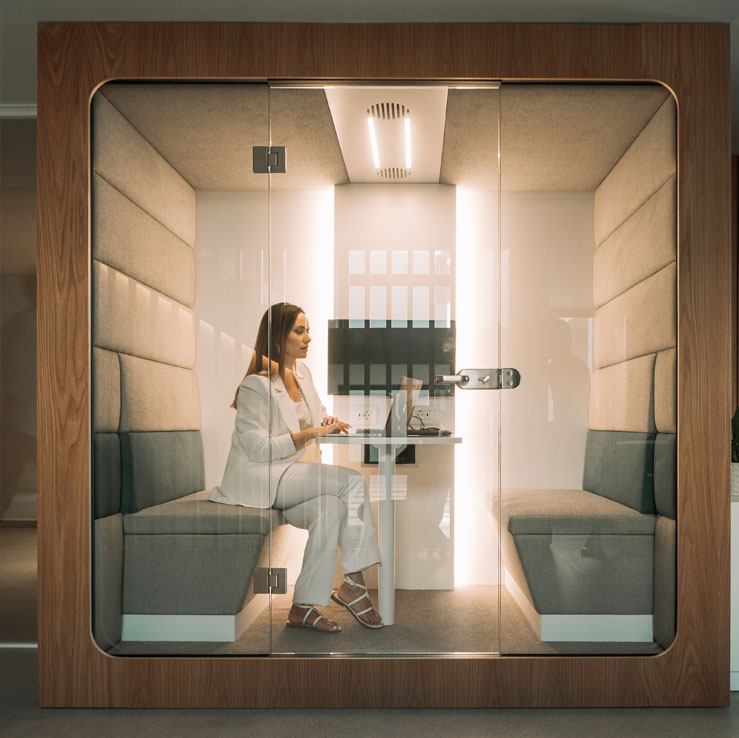 Meeting Booth
At Sentido Unique Blue Resort, we offer state-of-the-art facilities ideal for professionals, ensuring that they are provided with the appropriate workspace to suit their requirements. Our Meeting Booth in-cludes the newest technology, with a noise-cancelling feature that creates a quiet environment to inspire focus. Should guests need the use of PC, fax machine, printer or scanner, shared facilities can be found and used near the Lobby area. Also, tablets are available for use on request. Free Wi-Fi are available in all hotel spaces, as well as the rooms.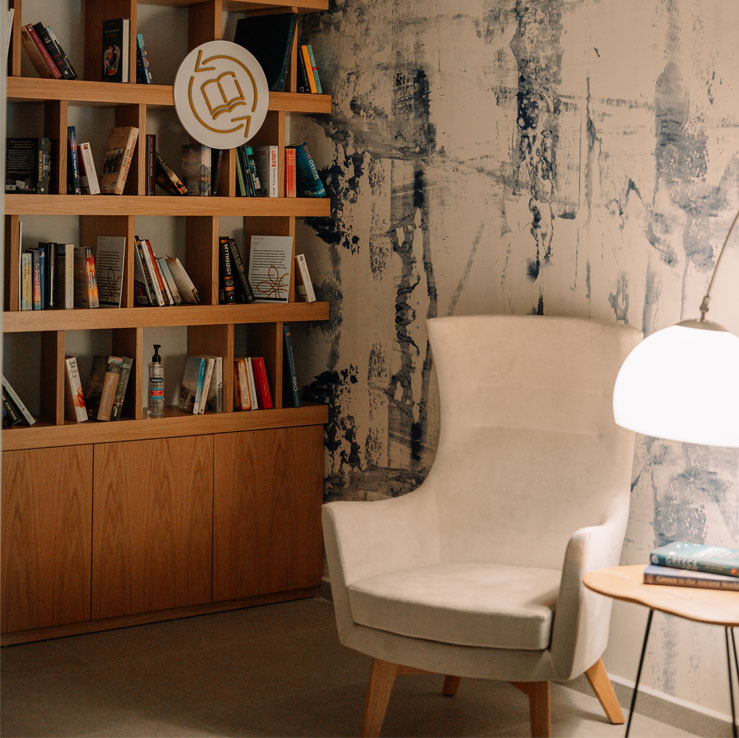 Library
Our library is the ideal place to catch up on some reading during your time at our hotel. Our collection of titles is greatly informative about the history of Crete and Greece in general, which will acquaint you with the culture and folklore of our island, whilst providing an insight on its various traditions. Also, a daily provision of local and international newspapers and magazines can be found in the Lobby area and selected communal spaces.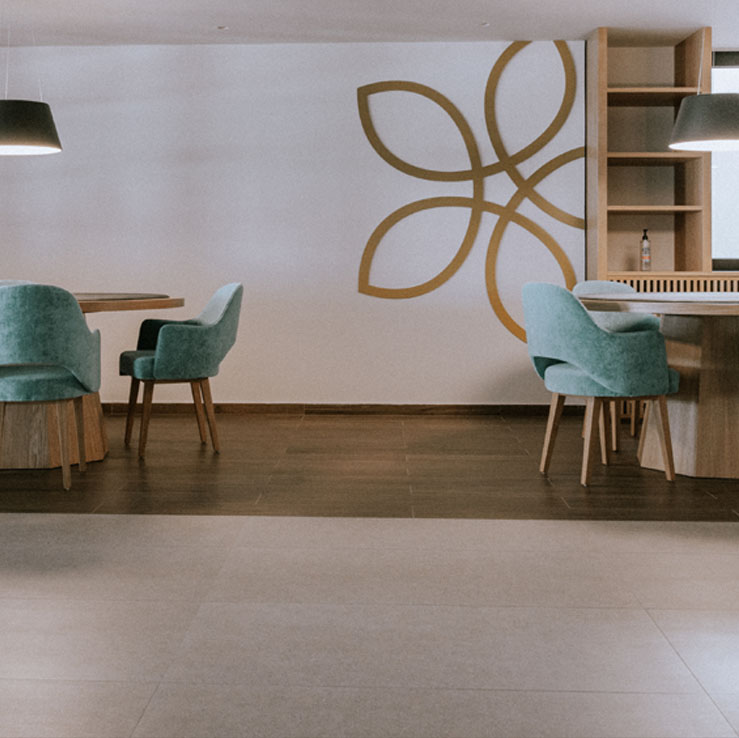 Bridge Room
Gather for a friendly game of bridge, to test your skills and get to know your colleagues better, or as a way of spending quality time with your loved ones! Our dedicated Bridge Room is the place to practice and enjoy this timeless card game, fully equipped with all that you'll need for hours of fun.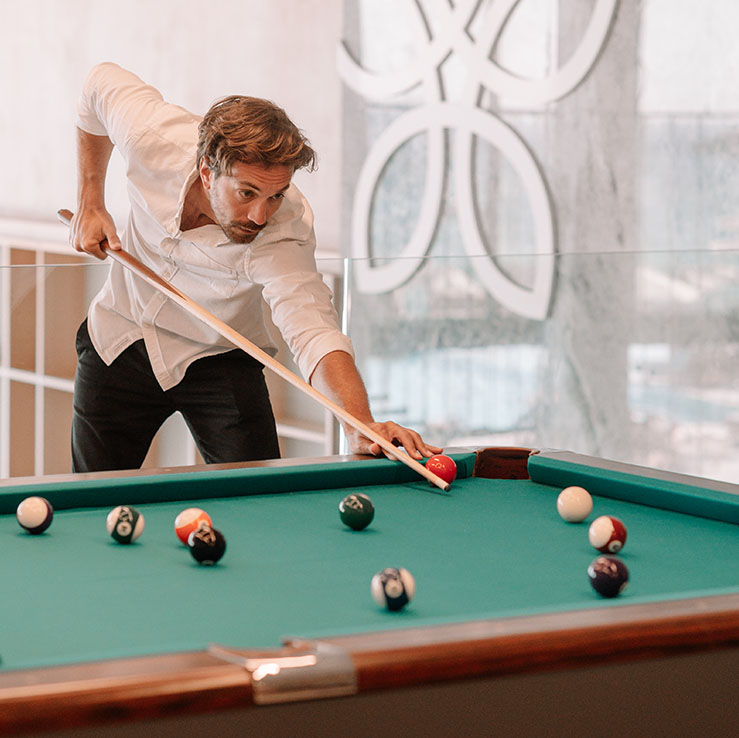 Pool Table Room
Combine skill with a touch of luck…
Make pool part of your stay with us by visiting our well-equipped Pool Table Room! Practice your aim and polish your moves in this challenging game, perfect for friends, cou-ples or as a part of the leisure aspect of your business trip.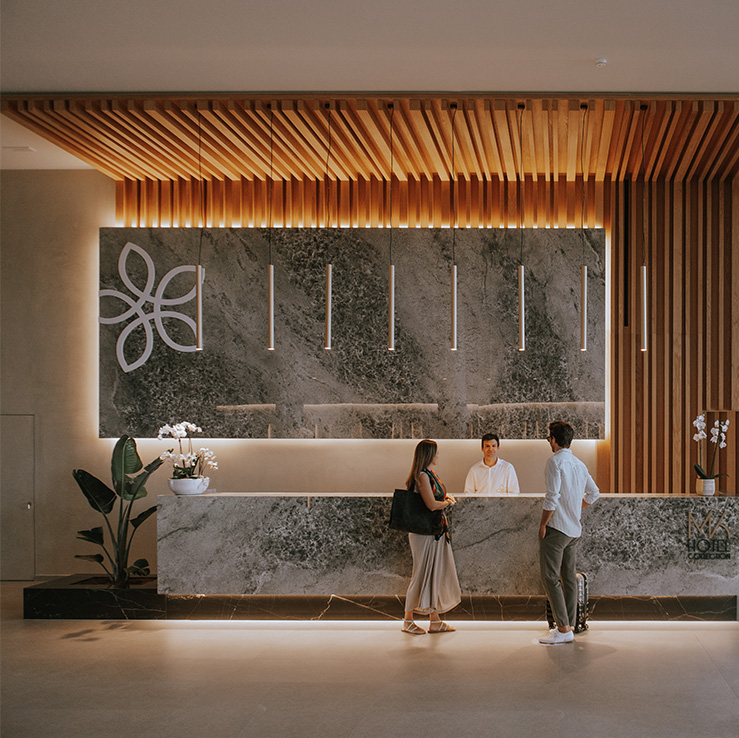 Reception
Our Reception Desk, found in the Lobby area, is open 24 hours a day, 7 days a week.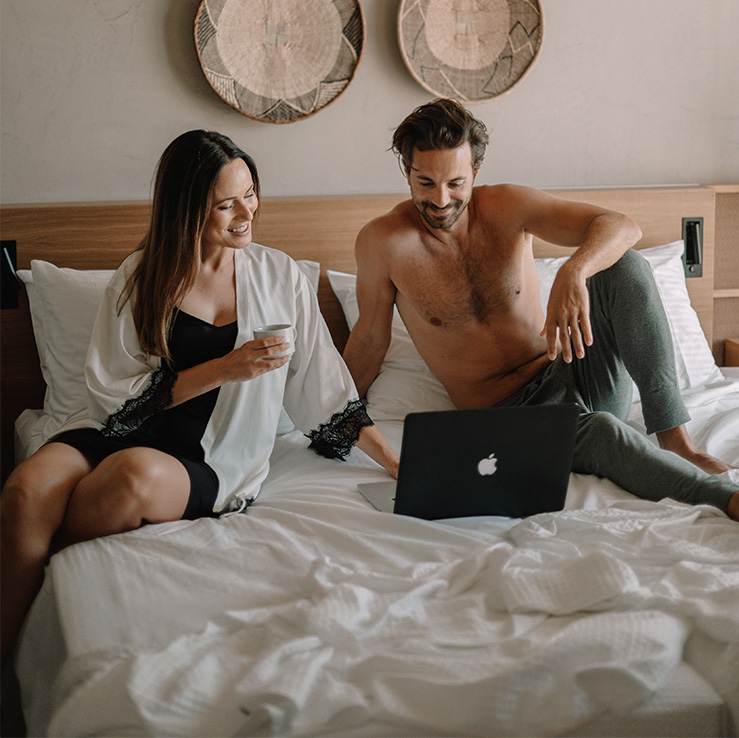 Housekeeping
After every check-out and before every new check-in, our housekeeping team carries out strict and certified room cleaning. This includes complete cleaning and disinfection, as well as towel changing, bed linen and covers, and emptying trash bins. During our guests' stay, all rooms are cleaned intensively every day, the trash bins emptied, used shower gel, etc. refilled and towels and bed linen changed on request, when necessary. 24/7 Room service and turndown service are also available for all rooms.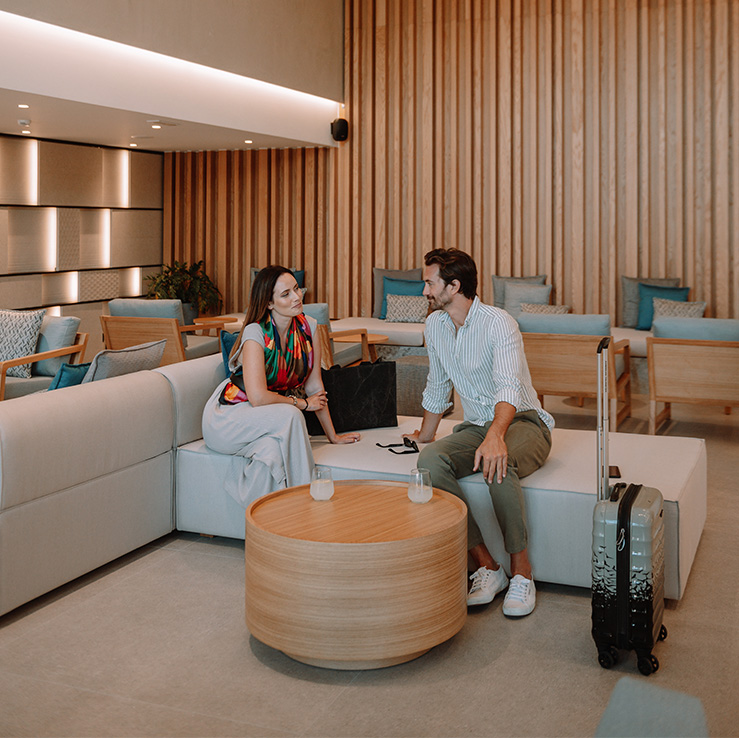 Luggage Room
For temporary storage of your luggage, bags and travel belongings, our securely guarded and surveilled Luggage Room can be found in the Lobby area.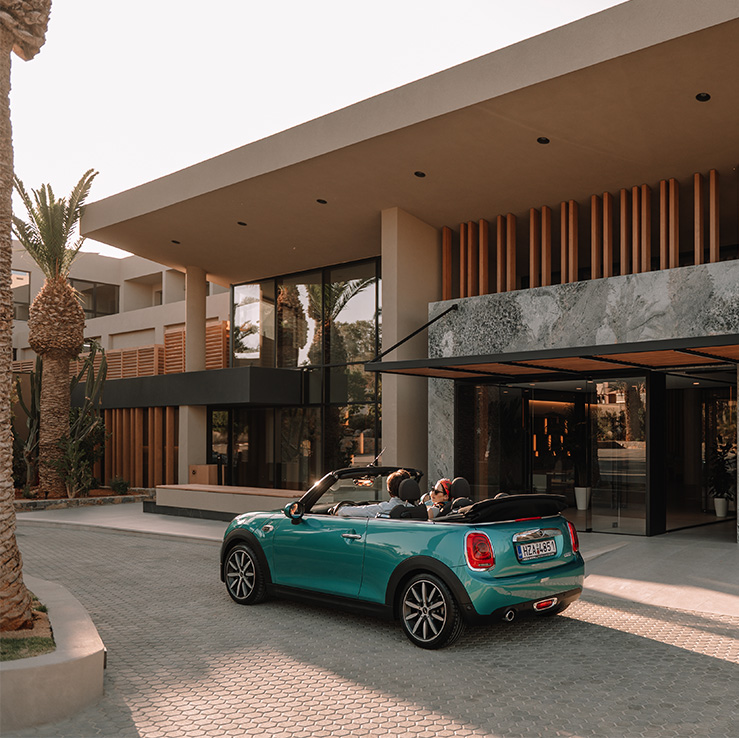 Valet Parking
A secure valet parking service is available at our hotel at no additional charge. Luggage transfer services from and to the parking lot are also provided.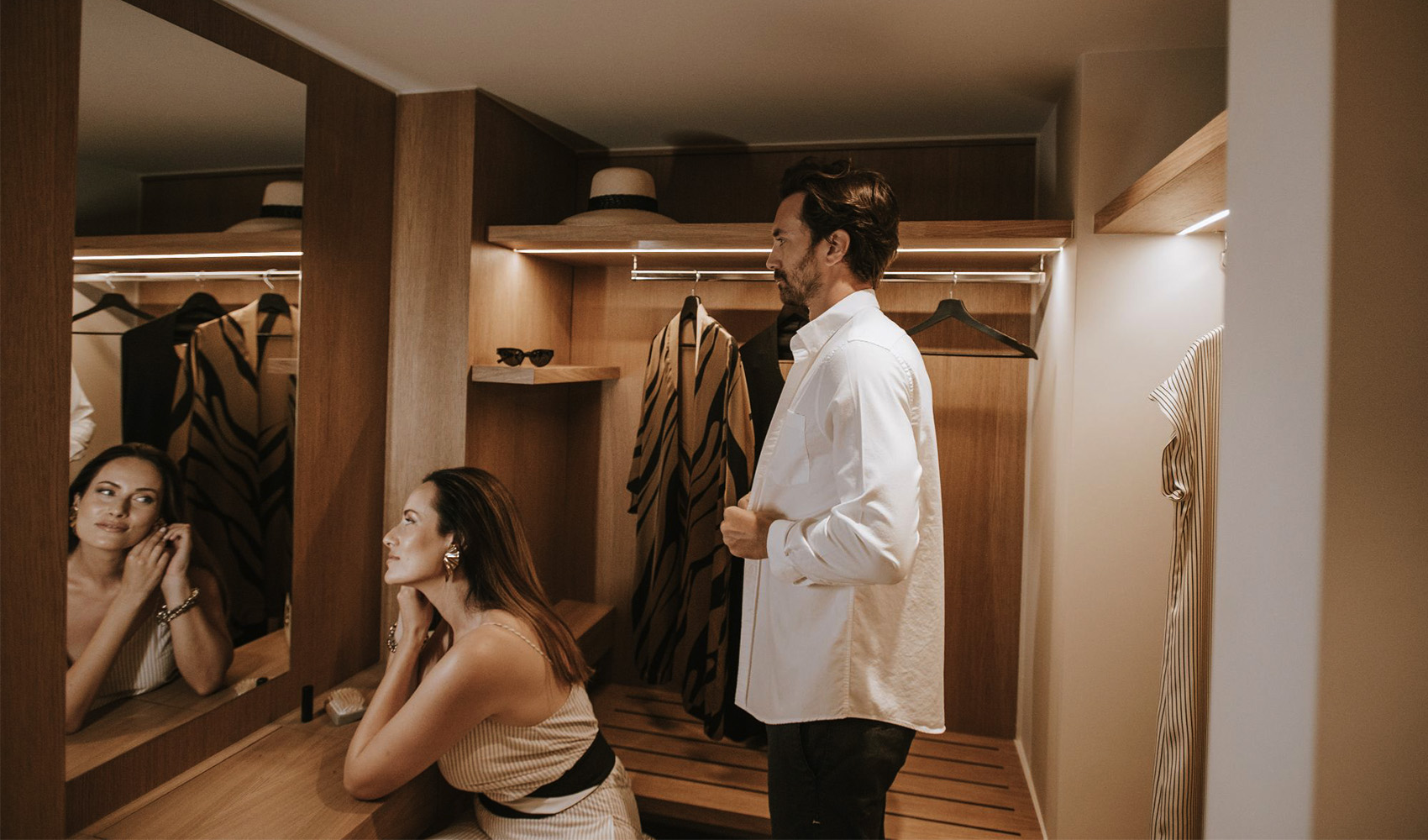 Extra Room Services
The hotel offers iron and iron board on request, while guests can make use of the wake-up call service, arranged by the Reception. Guests can also choose from a wide range of pillow kinds available in the Pillow Menu found inside the room.