A heaven of elegance and serenity awaits visitors of Unique Blue Resort & Villas, located in popular Heraklion in full view of the Cretan Sea. A member of Sentido Hotels & Resorts, this 5-star waterfront hotel offers sublime accommodations, superb gastronomy and tailored services set it apart for an unforgettable hospitality experience!
5-star Unique Blue Resort
The atmospheric 5-star Sentido Unique Blue Resort offers an exceptional stay to discerning guests on the island's northern coast. Its high level of hospitality in rooms and suites that have been designed to provide guests with an incomparable experience, combined with personal services and views of the Cretan Sea at every turn, guarantee that every moment here will be completely unforgettable!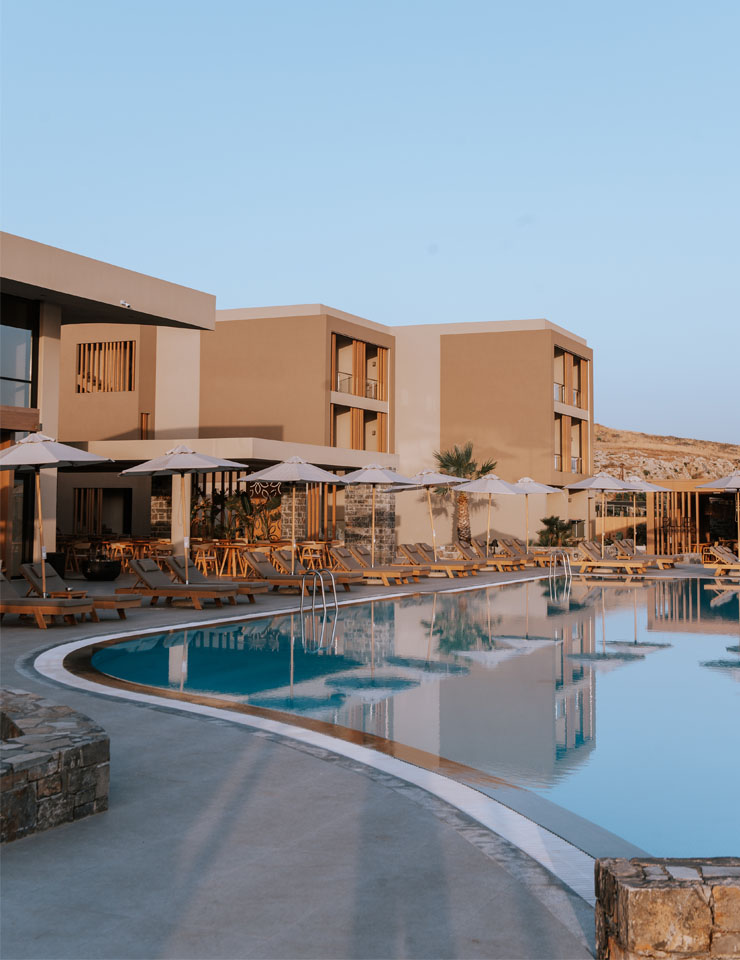 An adults-only resort near Heraklion, Crete, at a convenient proximity to the Heraklion International Air-port "Nikos Kazantzakis," Unique Blue Resort & Villas combines a boho chic aesthetic with exposed rock, earth tones and vast, floor-to-ceiling windows that blur the lines between indoor and outdoor spaces, while the laid-back vibes of its lacquered wooden patio are sure to set visitors completely at ease.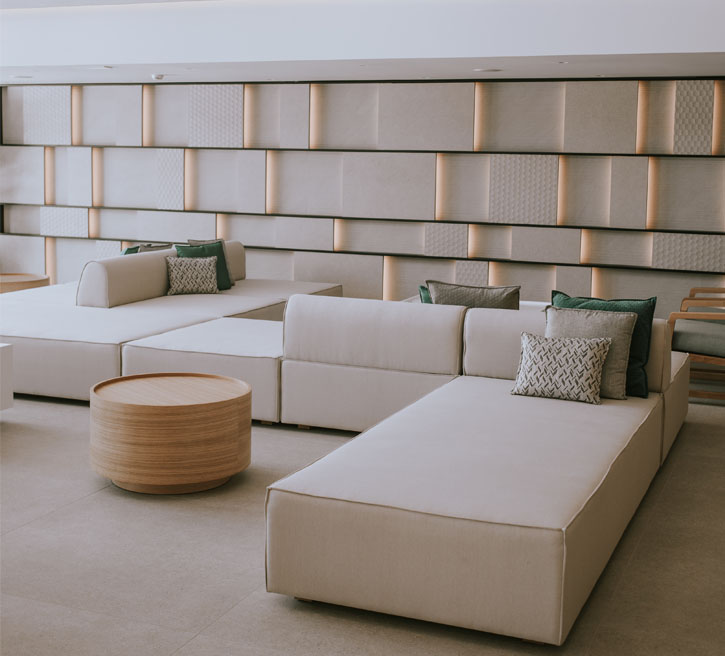 Mediterranean Gastronomy
With international and Mediterranean gastronomy prepared by expert chefs at ambient venues in view of gorgeous vistas, as well as a pool that will serve to completely rejuvenate and refresh guests with its cool waters, Unique Blue Resort & Villas is a truly inspiring choice for a memorable summer getaway.